Hello and welcome to Our Party Bus official website.  We're excited to finally be online!  Come back often so you can check out our upcoming dates, discography, and learn a little more about the company.  






Updated with care and the appreciation of my friends that took the time to schedule a party with Shenanigans: March 4, 2019

XM,CD,USB,DVD,TV,IPOD,ZUNE 2 POLES,LIGHTS,BLUETOOTH PHONE CHARGING,TAILGATE KENWOOD,PIONEER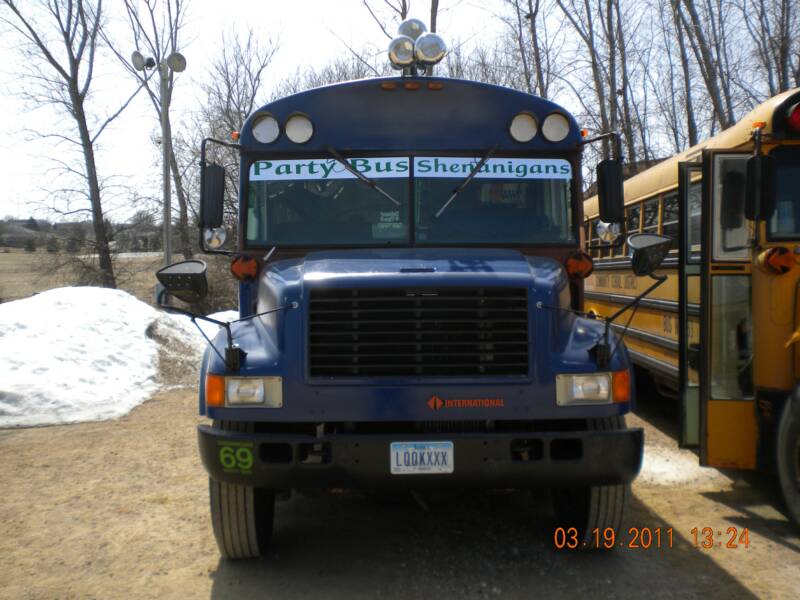 563-495-7241 Party Bus Dubuque

Be Safe Order a Party Bus with Proper Credentials; you don't want to have to walk back to your car.



Disclaimer Our Party Bus Shenanigans Llc. Company that is located in Keywest, Ia.  Has no connection with Shenanigans Bars in Dubuque or Davenport



NAME OF SONG AND ARTIST IN THE SAME BOX

REQUEST THE SONGS IN ORDER OF THE WAY YOU WOULD LIKE TO LISTEN TO THEM


Checks and Cards have to be pre approved the day before the Party 

Canoeing, and Tubing on the Maquoketa River

www.Andersonrentalsandsales.com                        new website is being built for the 2014 Canoeing year Text 563.495.7241 for your next outting

https://www.youtube.com/watch?v=7qaHdHpSjX8&list=PL3oiNhmvLUAHXPcmO3MFXiRaxWRmXynbO&index=2&t=0s